Aprendizaje en el proceso de incubación de empresas de base tecnológica / Technology business incubation process learning
Resumen
El estudio de los procesos de aprendizaje, permite evidenciar los factores que influyen en la capacidad de gestión de innovaciones tecnológicas y organizacionales, así como en los posibles lucros de competitividad de la economía en su conjunto. El objetivo de este artículo, es analizar este proceso como experiencia de las empresas nacientes en incubadoras de base tecnológica, principalmente universitarias. Para ello, se revisaron varios estudios sobre el tema, con el fin de discutir el rol de la tecnología y el conocimiento en las Empresas de Base Tecnológica (EBT), y la experiencia brasileña como país líder en Latinoamérica en la creación de estas mismas mediante incubadoras universitarias. Esto permitió plantear consideraciones sobre los rasgos e importancia de la incubación en el aprendizaje y generación de capacidades de las EBT, como la necesidad de que las incubadoras faciliten su inserción en redes de información, producción y servicios, así como en los sistemas nacionales y regionales de innovación. Se concluyó que el éxito de estas empresas depende en gran medida del capital relacional de la incubadora, y que el papel de esta última resulta clave en su transición desde la categoría de empresas tecnicistas a empresas inteligentes.
ABSTRACT
Studying the learning processes makes evident the factors that influence the ability to man- age the technological and organizational innovations, as well as potential profits of competi- tiveness of the economy as a whole. The aim of this article is to analyze this process as an experience of the emerging technology business incubators, mainly university ones. To do this, several studies on the subject were reviewed in order to discuss the role of technology and knowledge in the Technology Business Incubators (TBI) and the Brazilian experience as a Latin American leading country in creating these same companies through university incubators. This allowed to contemplate considerations about the characteristics and impor- tance of incubation in terms of learning and capacity building of the TBI, as a need so that the incubators facilitate their integration into information networks, production and services, as well as into the national and regional innovation systems. It was concluded that the suc- cess of these companies depends mostly on the relational investment of the incubator, and that the role of it is relevant to the transition from the category of technologist companies to smart companies.
http://dx.doi.org/10.17981/econcuc.36.1.2015.21
Palabras clave
Incubación de Empresas, Innovación e invención, Gestión de tecnología / Business incubation, Innovation and invention, Technology management
Referencias
Albuquerque, E. (2003). Immature sys- tems of innovation: Introductory notes about a comparison between South Africa, India, Mexico and Brazil based on science and technology statistics. Belo Horizonte: Cedeplar, Universidade Federal de Minas Ge- rais.
Anprotec, (2011). Incubadoras e Par- ques. Recuperado de: http://anpro- tec.org.br/site/pt/incubadoras-e- parques/
Arocena, R. & Sutz, J. (2006). El estudio de la Innovación desde el Sur y las perspectivas de un Nuevo Desarro- llo. CTS+ I: Revista Iberoamericana de Ciencia, Tecnología, Sociedad e Innovación, (7), Recuperado de: www.oei.es/revistactsi/numero7/ar- ticulo01.htm
Baeta, A. M. C. & Maculan, A. M. (1995). Uma nova perspectiva organizacio- nal: as incubadoras de empresas de base tecnológica. XXX Assembléia do CLADEA. "Administração de Serviços" São Paulo: FEA/USP.
Bell, M. (1984). Learning and the Ac- cumulation of Industrial Technolo- gical Capacity in Developing Cou- ntries. In M. Fransman & K. King (Eds.), Technological capability in the Third World, 187-209, Basings- toke, UK: Macmillan Press.
Carvalho, M. M., Machado, S., Pisysiez- nig-Filho, J. & Rabechini-Junior, R. (1998). Empresa de Base Tecnológica Brasileira: características dis- tintivas. XX Simpósio de Gestão da Inovação Tecnológica, 20, 461-474.
Cassiolato, J. E. & Lastres, H. M. M. (1999). Local, national and regional systems of innovation in the Merco- sur. DRUID's Summer Conference on National Innovation Systems, In- dustrial Dynamics and Innovation Policy. Denmark: Danish Research Unit on Industrial Dynamics.
Castellanos, O. (2007). Gestión Tecnoló- gica: de un enfoque tradicional a la inteligencia. Bogotá: Editorial Uni- versidad Nacional de Colombia.
Chamanski, A. & Waagø, S. J. (2001). The organizational success of new, technology-based firms. working paper. Trondheim: Norwegian Univer- sity of Science and Technology.
Clarysse, B. & Moray, N. (2004). A pro- cess study of entrepreneurial team formation: the case of a research- based spin-off. Journal of Business Venturing, 19(1), 55-79. doi: 10.1016/ S0883-9026(02)00113-1
Cooke, P., Gomez, M. & Etxebarria, G. (1997). Regional innovation sys- tems: Institutional and organisational dimensions. Research Policy, 26(4), 475-491. doi: 10.1016/S0048-7333(97)00025-5
Dutrénit, G. (2001). El papel de las ru- tinas en la codificación del conocimiento en la firma. Análisis Económico, 16(34), 211-230.
Estrada, S. (2005). Economía de la inno- vación en el contexto mexicano. Programa Semanal de Seminarios de la Escuela de Economía, 11. Recu- perado de: www.fi ee.ugto.mx/pro- fesores/salvadorer/documentos/IDT- cap%201_exp_prof_Economia%20 de%20la%20innovacion.doc
Granados, O., Castellanos, O. & León, A. (2006). Incidencia del nivel de asimilación del conocimiento y la tecnología en el desarrollo empresarial. X Congreso anual de la Academia de Ciencias Administrativas México: ACACIA.
Hansen, M. T., Chesbrough, H. W., Nohria, N. & Sull, D. N. (2000). Net- worked incubators. Harvard busi- ness review, 78(5), 74-84.
Hung, R. Y. Y., Lien, B. Y.H., Yang, B., Wu, C. M. & Kuo, Y. M. (2011). Impact of TQM and organizational learning on innovation performance in the hightech industry. International Business Review, 20(2), 213-225. doi: 10.1016/j.ibus- rev.2010.07.001
Iacono, A. & Seido, M. (2014). Gestão da inovação em empresas nascentes de base tecnológica: Evidências em uma incubadora de empresas no Brasil. Interciencia, 39(5), 296-306.
Incubadora de Empresas de Base Tecnológica de Antioquia - IEBTA. (2006). Estrategia corporativa de la Incubadora de Empresas de Base Tecnológica de Antioquia. Incubadora de Empresas de Base Tecnológica de Antioquia. Recuperado de: www.incubadora.org.co
Jiménez, C. N. & Castellanos, O. (2008). Retos de la gestión tecnológica para el siglo XXI. In Retos y nuevos en- foques en gestión de la tecnología y del conocimiento. Bogotá, Colombia: Giro Editores.
Jiménez, D. & Sanz, R. (2006). Innova- ción, aprendizaje organizativo y re- sultados empresariales: un estudio empírico. Cuadernos de Economía y Dirección de la Empresa, (29), 31- 55.
Katz, J. (1984). Technological innovation, industrial organization and comparative advantages of Latin American metalworking industries. In M. Fransman & K. King (Eds.), (pp. 113-136). Basingstoke, UK: Macmillan Press.
Lemos, M. V. & Maculan, A. M. (1998). O papel das incubadoras no apoio às empresas de base tecnológica. XX Simpósio de Gestão da Inovação Tecnológica. São Paulo, Brasil: NP- GCT - IA - USP.
Lundvall, B. A. (1988). Innovation as an interactive process: from user- producer interaction to the national system of innovation. In G. Dosi, C. Freeman, R. Nelson, G. Silverberg, & L. Soete (Eds.), Technical Chan- ge and Economic Theory. London: Pinter Publishers.
Maculan, A. M. (1996). From research to innovation: the Brazilian expe- rience with business incubators. Londres, Nueva York: Printer.
Maculan, A. M. (2003). Ambiente empreendedor e aprendizado das pequenas empresas de base tec- nológica. Rio de Janeiro: Relume Dumará.
Maculan, A. M. & Carvalho de Mello, J. M. (2009). University start-ups for breaking lockins of the Bra- zilian economy. Science and Public Policy, 36(2), 109-114. doi: 10.3152/030234209X406791
McAdam, M. & McAdam, R. (2008). High tech start-ups in University Science Park incubators: The relationship between the start-up's lifecycle progression and use of the incubator's resources. Technovation, 28(5), 277-290. doi: 10.1016/j.
technovation.2007.07.012
Morales, M. E., Castellanos, O. & Jiménez, C. N. (2007). Consideraciones metodológicas para el análisis de la competitividad en empresas de base tecnológica. Revista Facultad de Ciencias Económicas: Investiga- ción y Reflexión, 15(2), 97-112.
Morales, S. (2009). Una Aproximación a las Empresas Basadas en Investigación (Spin - Off). Medellín.
Moreno, J. & Ramos, J. (2013). Factores determinantes de la creación de empresas de base tecnológica en Colombia. Revista de Economía del Caribe, (19), 1-29.
Mustar, P., Clarysse, B. & Wright, M. (2007). University spin-off firms in Europe: What have we learnt from ten years experience? Policies for Research and Innovation in the Move Towards the European Re- search Area: Vol. 29. PRIME 3rd annual Conference Pisa, Italia.
Nader, H. (2013). A preservação da ciência e tecnologia. Folha de S.Paulo. Recuperado de: www.folha.uol.com. br/opiniao/1213098 -tendencias- debates-a-preservacao-da-ciencia-e-tecnologia.shtml
Nelson, R. (2003). Insertar las instituciones en la teoría evolutiva del crecimiento. Análisis Económico, 18(38), 123-138.
Nelson, R. R. & Winter, S. G. (1982). An evolutionary theory of economic change. Cambridge: Harvard University Press.
Pereira, M. G. & Maculan, A. M. (2001). Empresas graduadas nas incu- badoras brasileiras. Brasilia: CT Brasil. MCT/SEPTE. IEL.
Rasmussen, E. & Borch, O. J. (2010). University capabilities in facilitating entrepreneurship: A longitudinal study of spin-off ven- tures at mid-range universities. Research Policy, 39(5), 602-612. doi: 10.1016/j.respol.2010.02.002
Simón, E. K. (2003). La creación de empresas de base tecnológica, una experiencia práctica. Proyecto para la promoción de empresas innovadoras de base tecnológica. España, Ministerio de Ciencia y Tecnología.
Universidad de Barcelona, (2010). Empresas Derivadas: Spin-off. Recuperado de: www.ub.edu/web/ub/es/ recerca_ innovacio/transferencia_ de_coneixement/empreses_institu- cions/spinoff/spinoff.html
Viotti, E. B. (2002). National learning systems: a new approach on technological change in late industrializing economies and evidences from the cases of Brazil and South Korea. Technolo- gical Forecasting and Social Chan- ge, 69(7), 653-680. doi: http://dx.doi. org/10.1016/S0040-1625(01)00167-6
Enlaces refback
No hay ningún enlace refback.
Copyright (c) 2015 REVISTA ECONÓMICAS CUC
Económicas CUC, Universidad de la Costa CUC - 2017.
Contador de Visitas: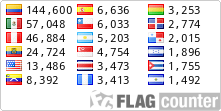 This work is licensed under a Creative Commons Attribution-NonCommercial-NoDerivs 3.0 Unported License.